Butler Services
Acknowledged for above-and-beyond attentiveness, The Spectator is the only hotel in Charleston to provide personalized butler service for every guest. Passionate about offering impeccable Southern hospitality, our butlers pay attention to the unexpected details that elevate an enjoyable stay to an extraordinary experience.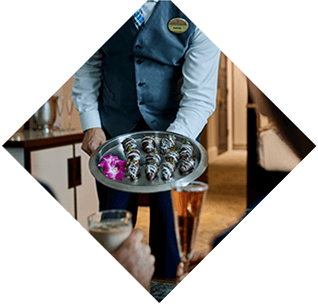 All-inclusive
Butler Service Highlights
Our charismatic and personable butlers are the charming face of The Spectator Hotel, and the trusted gatekeeper to you - our valuable guest.


Shoe shine
Packing/unpacking
Light pressing services
Tea/coffee service
Concierge services
An array of small luxuries that anticipate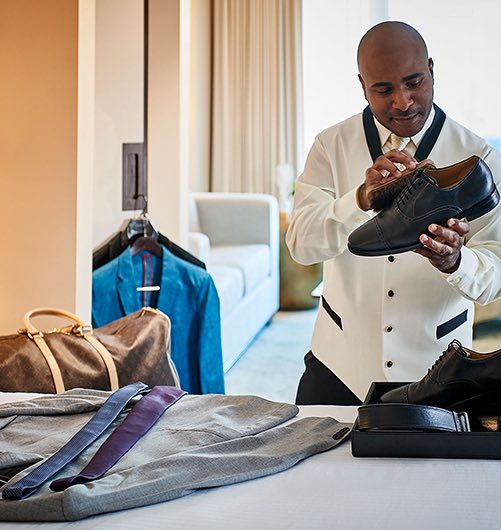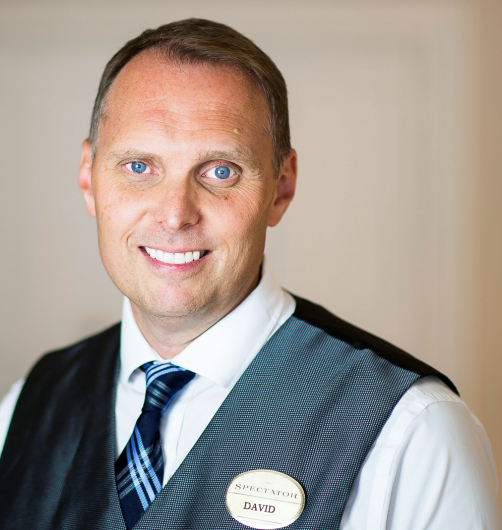 Meet Our Butlers
Meet David, Head Butler
David joined The Spectator as Head Butler in February 2016, following a 15-year career in the casino industry in Atlantic City. An oyster lover and poker player, he happily points arriving guests in the direction of his favorite Charleston oyster bars, plantations (Middleton Place), and attractions, including the Edmondston-Alston House tour. He's always ready for a day at the beach with his family or dinner at a new restaurant.
Meet Our Butlers
Meet Chuck
A jack of all trades, Chuck is a self-described "Georgia boy" who has sharpened his hospitality skills as a bartender, concierge and tour guide. When he's not enjoying a Charleston-centric libation with his wife or on a trail run with his beagle, Jelly Bean, he's often encouraging guests to strike out on a self-guided walking or cycling tour of the city's beautiful homes, churches and graveyards.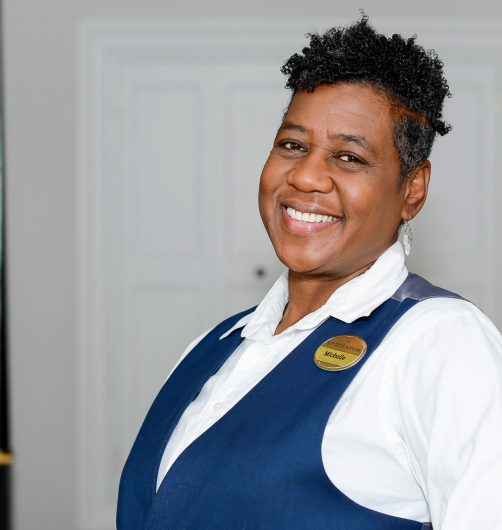 Meet Our Butlers
Meet Michelle
A native Charlestonian, Michelle delights in directing first-time visitors to her home town's hidden alleys, historic gardens, and cobblestone streets. When she's not sharing her insider tips about local restaurants and favorite attractions with Spectator guests, she's logging countless hours as a committed volunteer with community organizations that serve the city's less fortunate.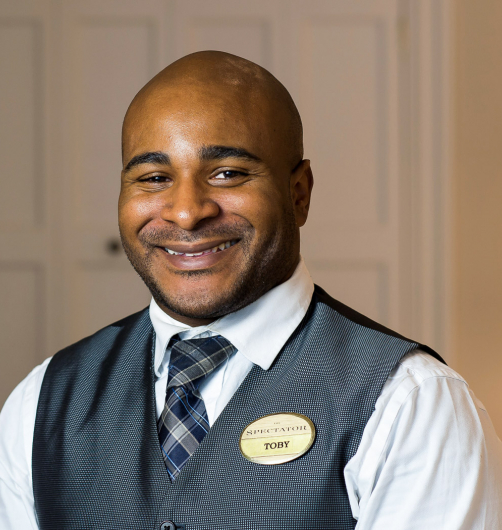 Meet Our Butlers
Meet Toby
A bartender-turned-butler from North Charleston, Toby is uniquely qualified to introduce the city to visitors of all ages, having lived here for a total of 16 years as a child, teenager, young adult and dad. He enjoys recommending his favorite Charleston restaurants to guests, including 167 Raw and Lewis BBQ, and believes no one gives a better walking tour of Charleston than Mr. Skip Evans.